Gee Ive been gone for a while eh? Well lets blame it on the new year…
ANYWHO
..last weekend I decided to hit up fashion night out in Chicago, and it simply reminded me of how much I enjoy fashion…in New York…As much as I certainly do love Chicago, and I do love you, it really is not the place for high fashion. I met up with my mom and we looked around & hit up some fashion shows. It simply turned out to be a day for stores to stay open late, booze you up, and make you buy stuff. But most of it was out of season anyway and I have my eyes set on some other prizes. Not all of it was a bust, it was great hanging out with my mom and we did discover some new designers…and some killer chanel rouge lipstick, which i didn't even bother to see how much it was…waiting to see if I can find a similar shade via wet &wild..haha
me wearing that coco rogue lipstick, and a vintage dress. do I look like a vampire?
That Saturday we ran over to Renegade Chicago, which was also…a bust. It sad how the economy has majorly effected the art community.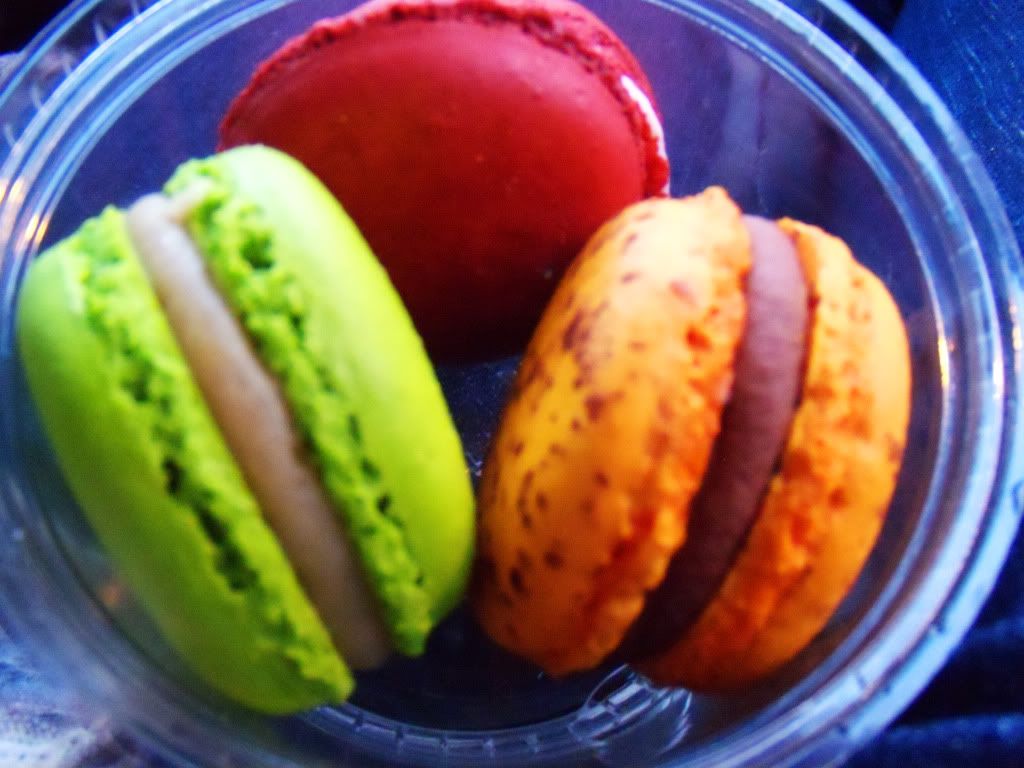 The fair through this lovely bakery I went to, which has such yummy teas and macaroons.

Everything was all onsies with bicycles on it, deer necklaces, and own earrings. Nothing avant garde or daring, they all seemed about making $$ that making a statement. They know what sells and what does not I suppose I understand but I don't necessarily agree with it. ALTHO we did stumple upon this
GEM
:
foto from the site, I do not own this so if you want I can take it down :)
We meet up with one of the owners and the designer of Anastasia Chatzka. She is a ingenue and a genius with her designs. I wish I had a reason to wear something of hers. Its very Betsey Johnson with a little more of a retro flair. My mother and I were surprised that they were even stationed in Chicago, this seemed much more NY or London, and they agreed, haha! If you are curious you should definitely
look at the site
, and if you are in the area come to the flagship store :D
Well anyway, this conversation has now run out of steam so I leave you with Matt & Kim who are playing at the Metro tonight;