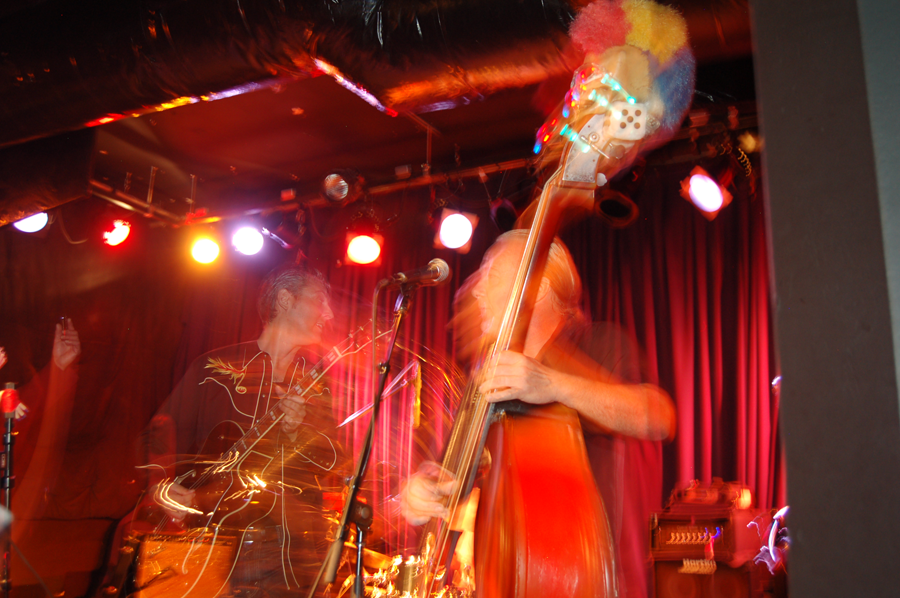 I kno I kno Ive been gone sooo long! Well it was my birthday and this year I decided to PARTY HARD...
It all started
THURSDAY
:
I went to this lil rockabilly club with some people I know, and had a pretty wild time. Not wild as in drunken, more as in wild as in new...
The lead guitarist from the rockabilly band that was playing, serenaded me, came down from the stage and played a guitar solo to me, pointed me out in the crowd and complimented me, and then at the end of the night asked me out. It was pretty
INSANE
, he was cute in a Zachary Quinto kind of way but sadly I'm spoken for I felt bad when I turned him down because suddenly he had to go to the bathroom...I felt bad but hey...a gals gotta do what a gal gotta do..;)
FRIDAY was pretty tame in comparison. I just headed up to 3 floyds as usual and had a great time with Panda and the guys who work there because we are becoming regulars there, it's super funny.
this picture has been edited for children...lawls
top: Zara

SATURDAY I had planned to go to Chicago Jazz Fest, but plans changed and I decided to go air soft-ing with my old high school friends (whom I still love to bits), they all took me out to dinner afterwords and PAID FOR ME, I was so touched. Keep in mind they are all dudes, sooo, this means they are all becoming little men *sniff sniff* versus selfish dumb boys, haha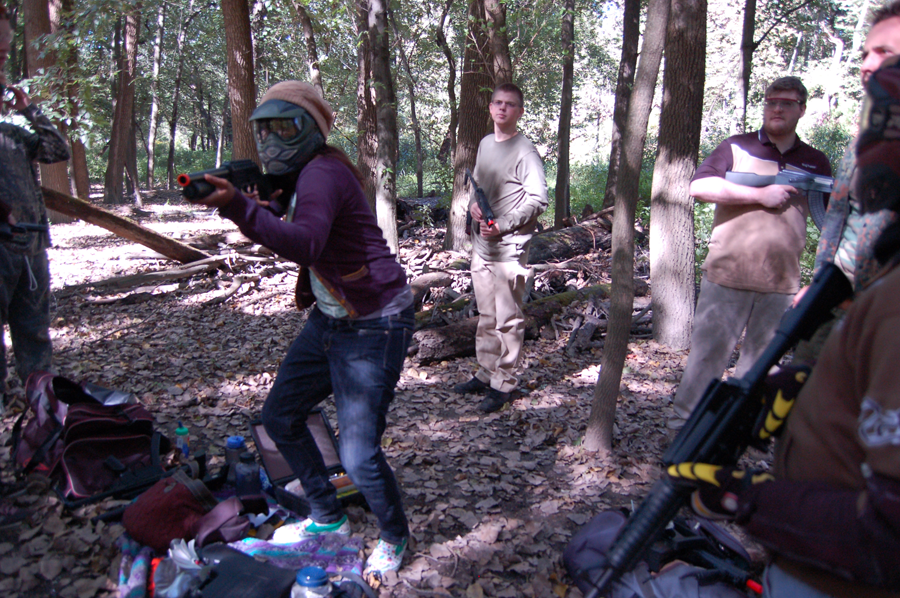 do I look like master chief? haha
SUNDAY..A Panda and me day again. This is when I got to enjoy his gift to me which was to see one of my favorite bands LIVE: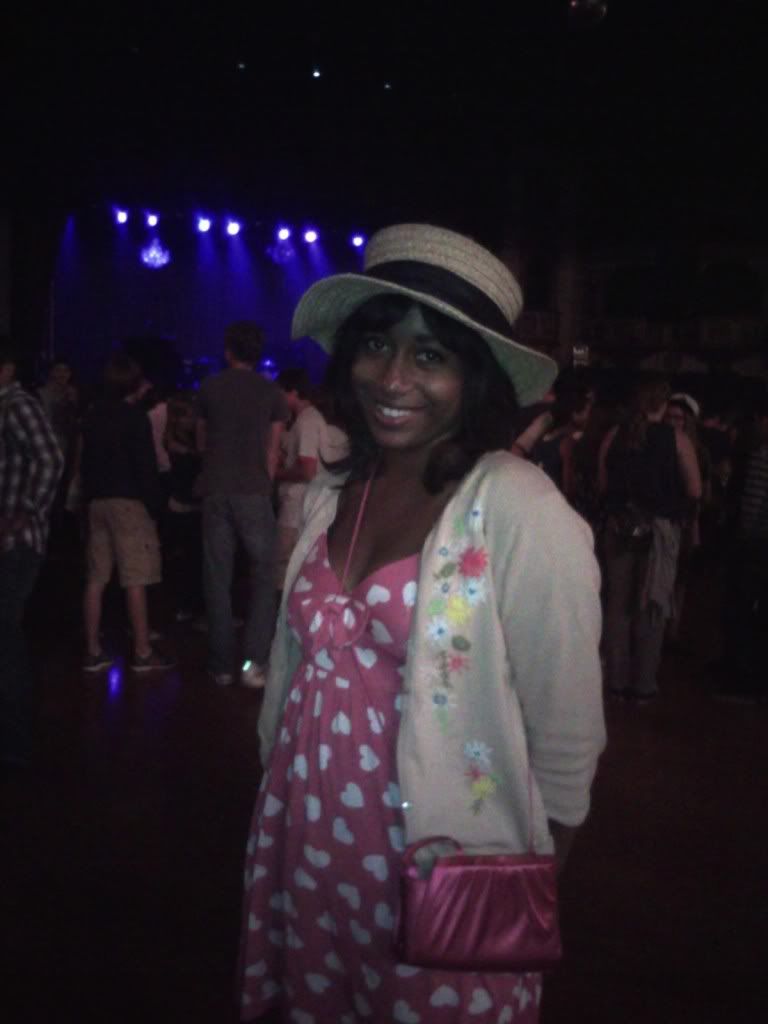 birthday cord:
dress: zara
cardi: old old old
hat: vintage DK
bag: from prom..i kno..XD
VAMPIRE WEEKEND...oh how I love thee...
I was just reading an article about them which kind of made me upset. People hate on them because some of them do come from some moderate wealth. They are preps..BUT WHO CARES I think they are musical geniuses and are doing some stuff people these days are too afraid to do. Just because they aren't cookie cutter dirty hipsters and went to Ivy League schools doesn't make them less of great musicians
....but I digress..
Dum dum girls opened, but the acoustic were bad I really couldnt hear them.
Beach House played next...
Then the Lovely VW played...and was it fantastic, they are funny, adorable, charming, and have a great sound! (because don't you hate it when a band you like sounds like death live...unless you're into like death metal..hah) Afterwords, Panda and I hit up a diner by my house, I felt so seinfield...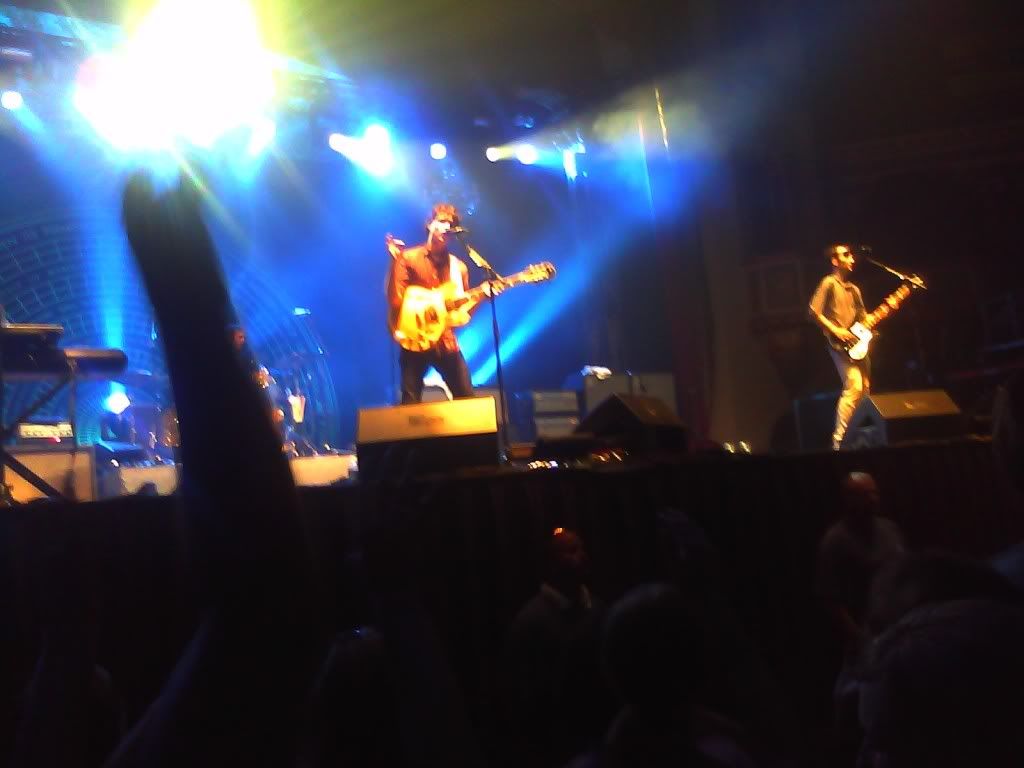 Ezra, singing...i denno, I think "diplomat son" hence the hand gesture...
MONDAY my actual day of birth, I worked on stuff for school, got my free gift from sephora and came home to surprise my mama, we had chinese and rented a movie...
***
And that was my wild weekend, or my vampire weekend (boo hiss terrible joke!) I'm really tired though and need to make some pdfs for my teacher before I go to bed! I'm so excited for this weekend though, or this month, and the weather recently just makes my heart sing! Anyway, thanks everyone for making this birthday extra special!
nighty nite...