Remember my
Dream Coordinate post
? Especially this look?
Well, I did wear that look this summer, Ive been much too busy to post coordinates but I remember I had took this snap a while back so I decided to show you how it turned out :D
That same day Panda & I went for sushi, I thought the carrot butterfly was a real sweet touch.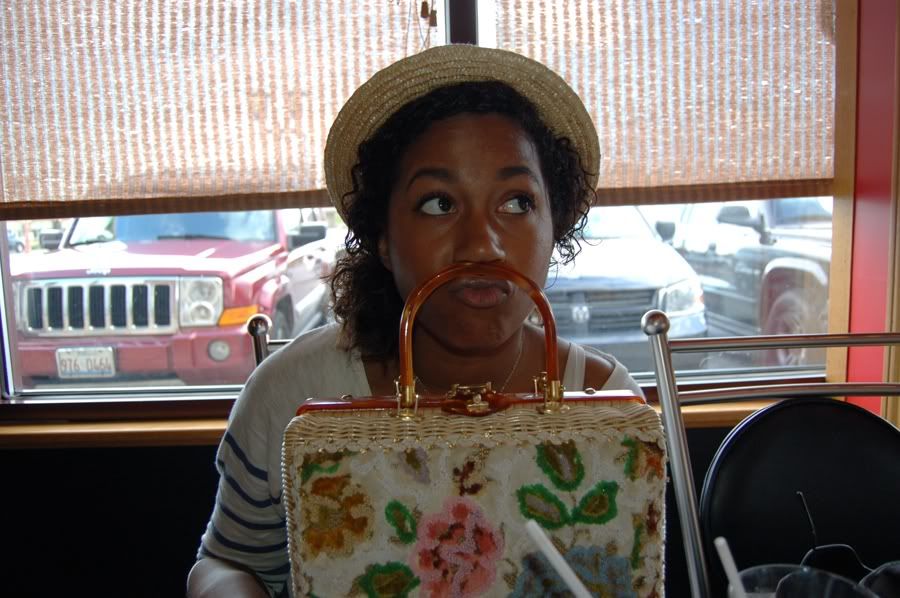 Anyway I wanted to show you some recent gets I just got (that sounded odd..lol)
A while back I did win
Miruku Giveaway!
I haven't gotten a chance to play with any of it, but I am looking forward to wearing the scarf and using the towel (tonight actually :D)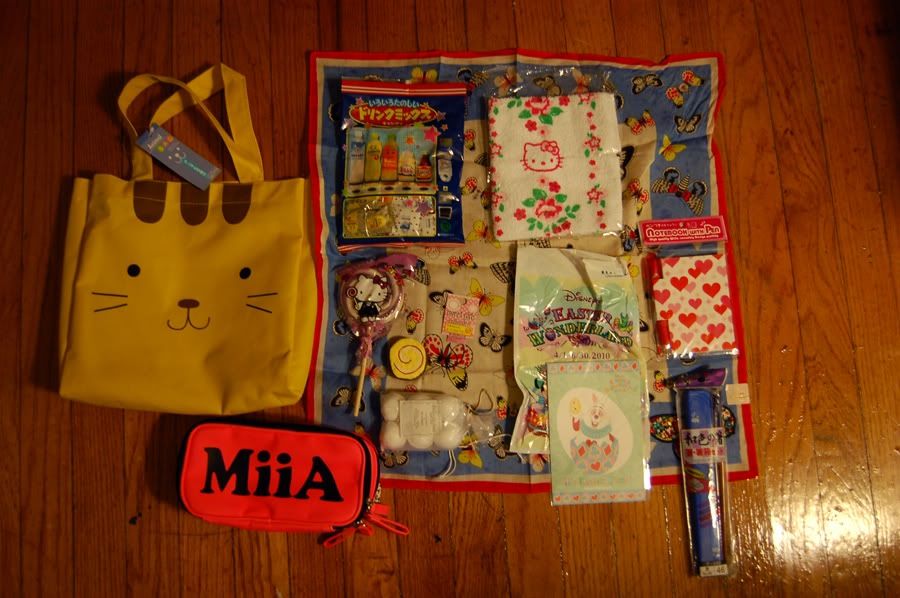 Then referring back to the dream coords, I got this MIIA shirt from
Tori
. She also added the hoodie (perfect for dance class :D and love the retro inspired drawings!) And a WC catalog (not shown) Also the MIIA pouch pictured with Miruku's gift is actually from Tori as well. I love those little pouches. Plus I just bought some WC from her and I'm very excited about receiving it!!
I also finally got my dream hat from
Sara
! It fit over my lazy -hair -still- dont- feel- well- hair today :D Plus she sent it in a cracker box which I thought was so cute a kitsch!
Anyway, I just received a call to be on set in the morning, but it conflicts with class so well see.
Regardless I'm really tired and hot (I dont have a/c) so good night!