It's Dare...oooh!
-Dare Gorillaz
Word on the street is that I:
A) been missing in action (blog wise)
B) went to a gorillaz concert
It's been exactly a week since I updated this thing, and I apologize I also apologize for sucking at responding to comments and blog posts, tumblr and twitter is easy cause it just *bam bam wham* but blogging takes time out of your day which recently I've been choosing sleep...or at least telling myself I'm choosing sleep, tumble till 3am and then wake up at 6..LOVE MY LIFE RIGHT NOW...
On a lighter note I did start illustrating more, so keep your eyes peeled, I needed to do something that was not computer related...i love illustrating, I'll show you later tho ;D I do have two great ideas about short stories, I'm overly excited and plan on maybe publishing them myself and selling them, but I denno, when do I have the time for that? Between my new position and pretending to be an actor..I JUST HAVE NO TIME, plus Ive been trying to mend bridges and build new ones amongst friends...which also takes time...but I'm happy overall and I guess thats what's most important..right?
Anyway on to my CORDZ:
I was channeling
debbie harry
recently, she's a beaut, what can I say! I mimick her make the best I could, and this look is brought to by the wallets of my mother. I've IN LOVE with my new horse necklace, its so unexpected right?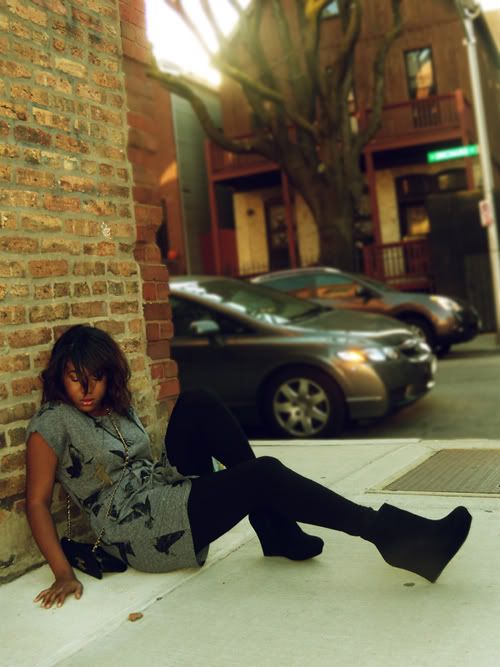 Overall, the concert was LAME, it was just music videos basically, with the "real band" singing. I was overly disappointed, I was hoping for holograms, I could have watch music videos at home on youtube in my PJs...but thats just me...
Anyway, I want to go to bed, Ive had a long day and I need to zzzzz
ps..I changed my tumblr address, update your links! hee hee (invaderbianca.tumblr.com)