Lights Out darling, winds were do hard knocked out my whole blocks power. No worries, it was not too long, but long enough to allow my milk to go bad. I was also able to look at this lovely halloween post card from
Jenny
under the candle light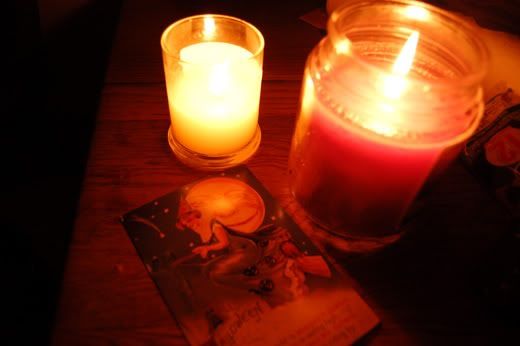 Perfect detailing for the season, no?
Wasn't to worried about the black out though, I had plenty plans to keep myself occupied. Like dinner and a movie, since it was so chilly Panda and I decided to hit up one of our favorite joints! I love the mexican food there, after going to mexico its too hard to go back to garbage in the states...but this place is superb! And their mexican hot chocolate is to DIE FOR, so warm and yummy, tastes like little hugs on your tongue. I'm not that much of a fan of horchata, but I love chocolate mexicana, its just TOO yummy, I dont even worry about the kcals!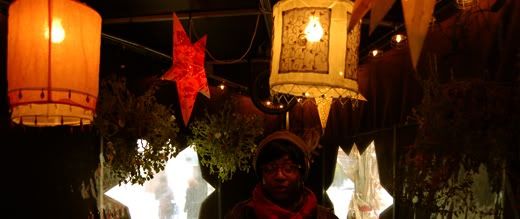 lanterns at the restaurants
omnomnomnomsss
We also did a little photoshoot of my outfit, I know its super casual but I still love that plaid top :D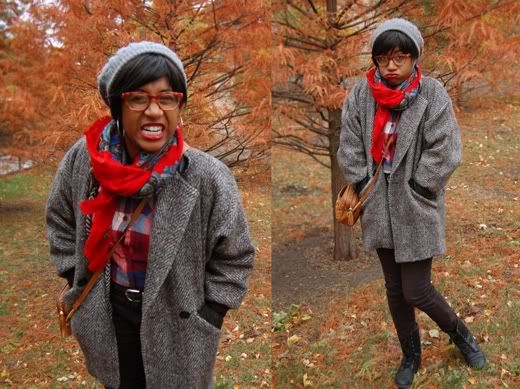 criss cross will make ya...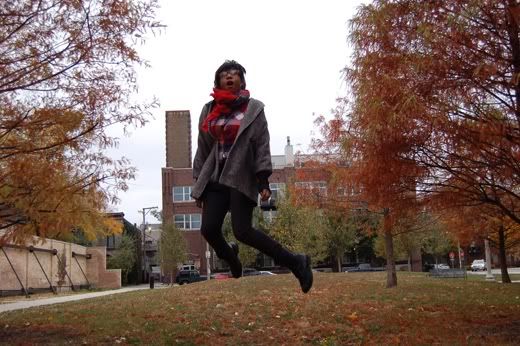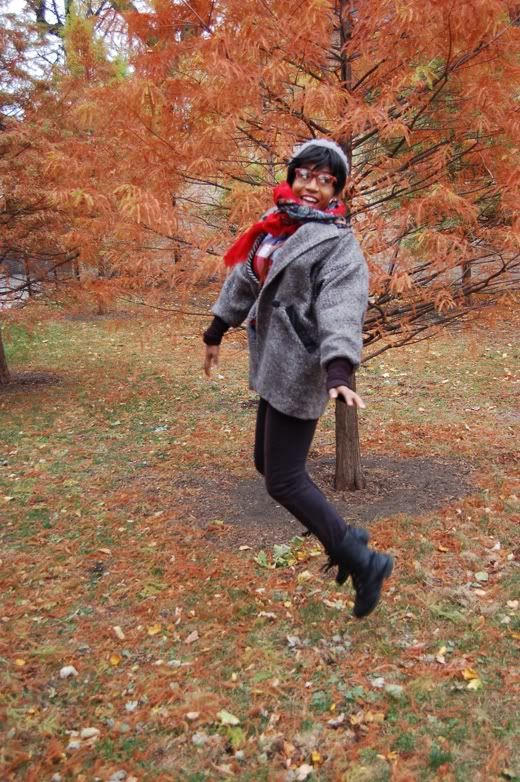 I also rocked tights, shorts, and my new platforms at the movie theatre.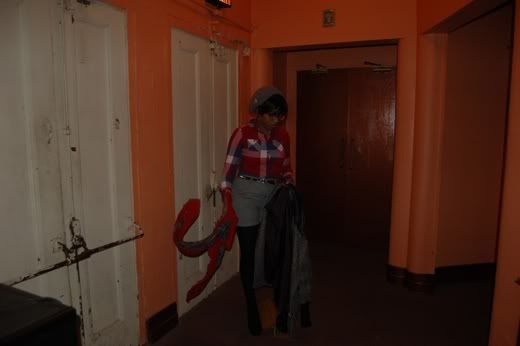 It was a double feature of Army of Darkness and The Thing. Both wonderful and classic! Love old school movie theaters (as always) and a double feat for only $8, thats a steal!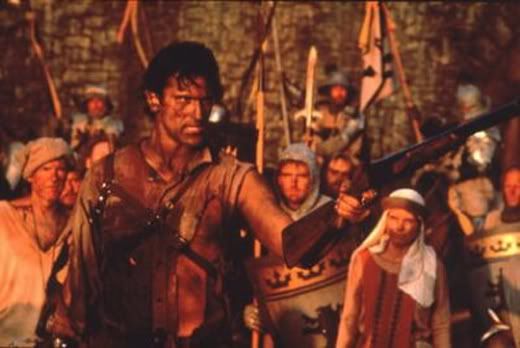 I think I realized that Ive always had a crush on bruce campbell
anyways, that was just midweek, I do have plans for Sunday, my friends are having a walking dead themed Halloween Party, pretty excited about it! What are you going to be, are you going to dress us? Do you have hot plans, or are you going to stay inside and chill. I'm not much of a "getting smashed" girl..more of a quaint get together with pals playing charades dress up as cartoons.
need to go to sleep now, got lots to do tomorrow if I want to play!! + theres an obama rally i wanna try to hit, hopefully, Common is going to be there too, so I'm certain its going to be a cattle call...
love my face in this pic, lol
xo